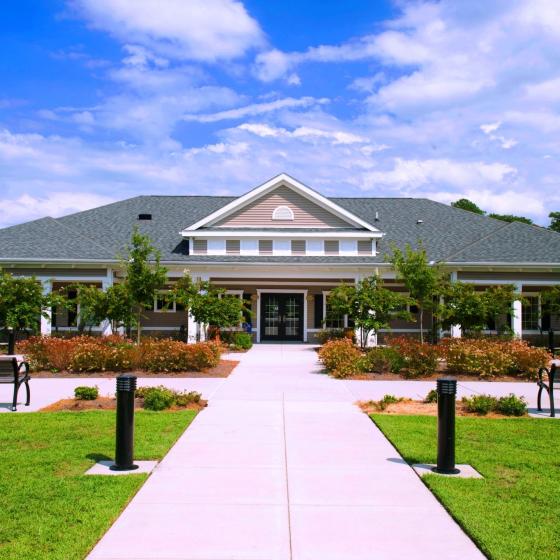 CAMP LEJEUNE LEASING CENTER
43 INCHON ST
TARAWA TERRACE,
NC
28543
phone:
(888) 690-4304
fax:

(910) 219-6424
Send us an email
Please note: In accordance with recommendations from the CDC and local health authorities, all offices have transitioned to "by appointment only" and are temporarily unable to accept in-person visits without an appointment. Please use this website, resident portal, telephone, and/or email to contact our team. Note that you may experience slightly longer than normal response times. We appreciate your understanding and look forward to serving you.

Atlantic Marine Corps Communities (AMCC) welcomes you and your family to Marine Corps Base Camp Lejeune and Marine Corps Air Station New River. Living with AMCC makes great financial sense and provides the convenience all the important services your family can depend on. We hope that you consider making our house your home! Contact us today.

MCB Camp Lejeune/MCAS New River Military Housing Office
43 Inchon St
Tarawa Terrace, NC 28543
T (888) 690-4304
E lejeunefamilyhousing@usmc.mil

Knox/Tarawa Terrace II Community Center
7100 Camp Knox Road
Tarawa Terrace, NC 28543
T (910) 219-6330
F (910) 219-6459

Bicentennial Community Center
6498 Bicentennial Avenue
Camp Lejeune, NC 28547
Berkeley Manor/Watkins Village/Watkins Grove: T (910) 219-6410
Paradise Point: T (910) 219-6420
F (910) 219-6404
Midway Park Community Center
4701 Deckard Dr
Midway Park, NC 28544
T (910) 219-6380
F (910) 219-6386
New River Community Center
1010 Curtis Dr
Jacksonville, NC 28540
T (910) 219-6460
F (910) 219-6464
Tarawa Terrace I Community Center
5671 Tarawa Blvd
Tarawa Terrace, NC 28543
T (910) 219-6440
F (910) 219-6444
AMCC General Management Office
5401 Maryland Avenue
Camp Lejeune, NC 28547
T (866) 509-2424
F (910) 219-6309
AMCC Maintenance Requests
1-877-509-2424 (all locations)
Contact Us
Please submit your information below, and a member of our team will be in touch during regular business hours.